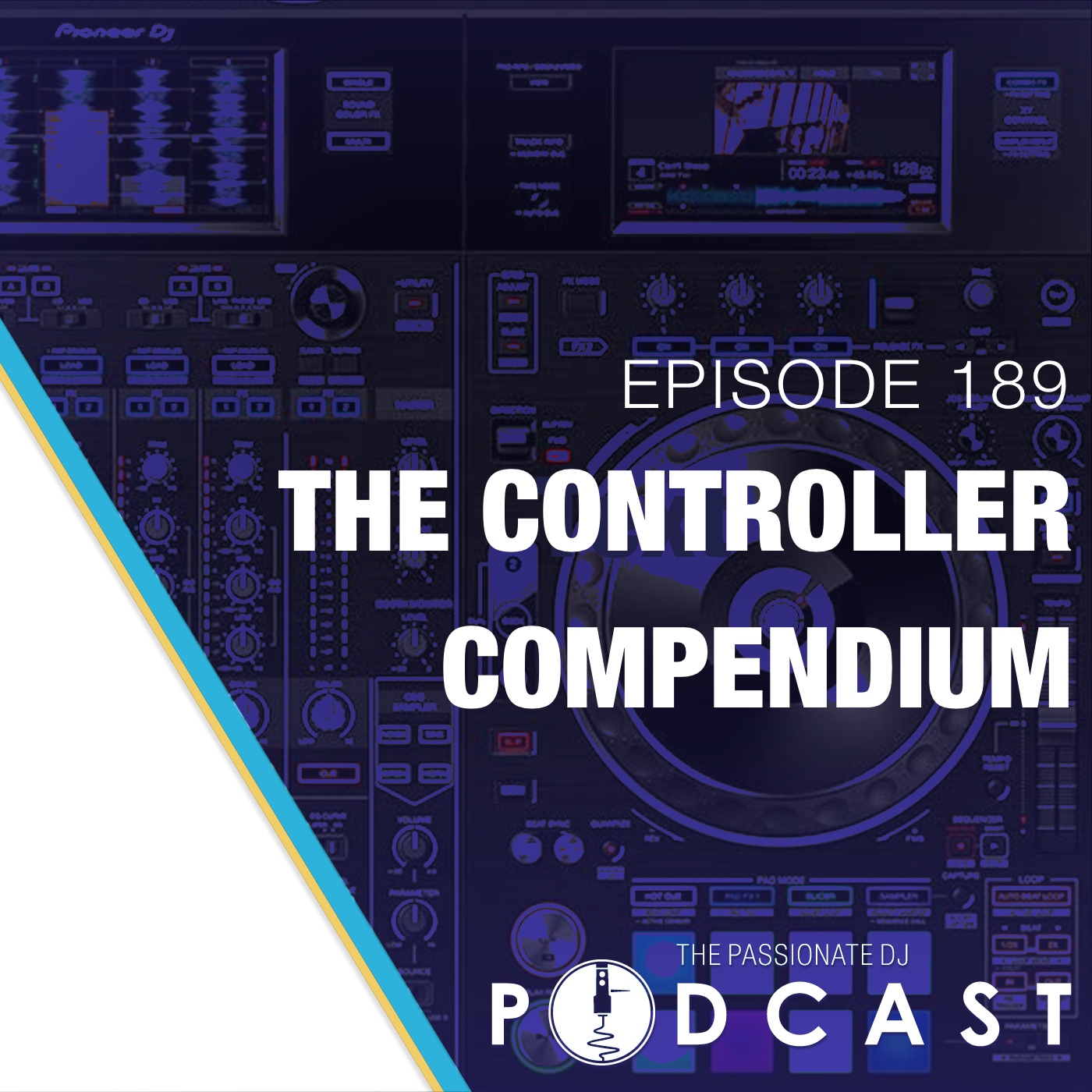 Today we're talking about DJ controllers, and deciding which is the best DJ controller to buy as we head into a new year. There are so many options these days... how do you know which to choose?
Since 2014, The Controller Compendium has helped thousands of DJs compare the top DJ controllers so that they can get the most for their hard-earned money. This version, as posted on YouTube and on the Passionate DJ Podcast, is based on the written guide which can be found at https://passionatedj.com/controllers. That will be the most up-to-date version of the guide featured in this video.
The guide is divided into several price categories:
* Premium ($1000+)
* Midrange (under $1000)
* Budget (under $500)
...each containing a Top 5, plus several honorable mentions.
The guide then addresses each of these platforms separately:
* Rekordbox DJ
* Serato DJ
* Traktor DJ
* Algoriddim DJay
* Standalone
... each containing a top recommendation, plus several honorable mentions.
We also talk about what you should consider when you're shopping for a DJ controller, and the knowledge you should bring to the table before hitting "buy". While this guide can't determine a "one size fits all" answer for every single DJ... by the end of the episode, you should have the confidence of making an informed choice for YOUR needs.
Once you've decided what your requirements are, you should decide how much money you're willing to spend on your hobby or business. There are great options in every price point, which is why this guide is initially segmented by price.
Never feel like you have to buy high-end gear to be a "real" DJ, or to keep up with the times. Buy the controller that fits your needs, for the amount you have to spend. Even in the "middle" price point, you're mostly just paying for additional luxuries. All the basics will be covered.
DJ hardware is only part of the equation. For a steady fix of DJ news, tips, stories, and adventures… follow The Passionate DJ Podcast here on YouTube or on your favorite podcast app. Our show features inspiring stories, interviews with famous DJs, tips to increase your DJing skill, industry news, and much more.
📖 Find the full guide here:
https://passionatedj.com/controllers
* We are a participant in the Amazon Services LLC Associates Program, an affiliate advertising program designed to provide a means for us to earn fees by linking to Amazon.com and affiliated sites.