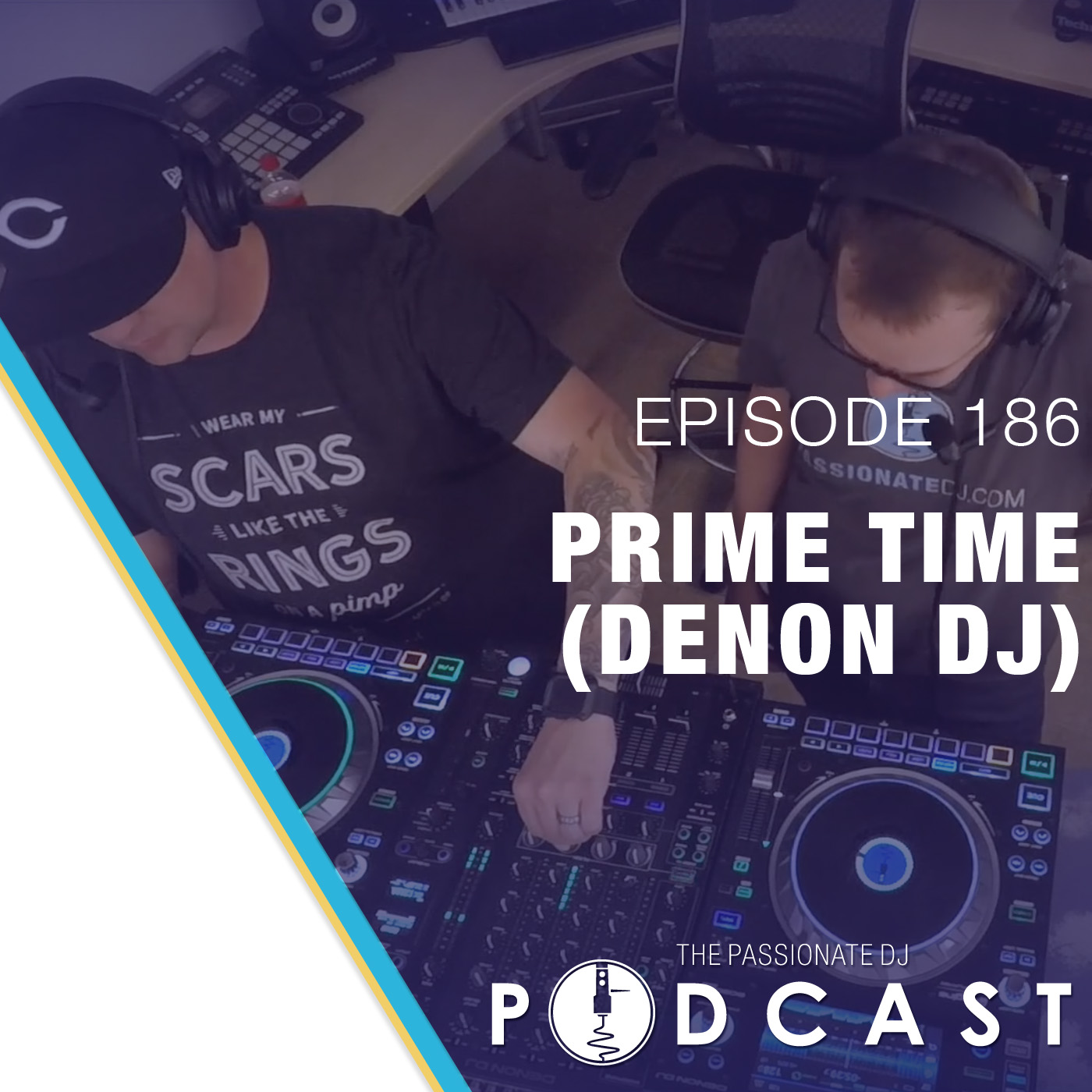 In today's episode, David and Trip crawl over the Denon Prime setup... consisting of the SC5000 and X1800 Prime. This rig has made waves in the industry (being pushed along by Denon's #ChangeYourRider advertising campaign)... and now that Trip owns them free and clear, we take the time to explore the system in-depth and record our results.
💿 Denon DJ SC5000 Prime | https://amzn.to/2MKog8V *
🎚 Denon DJ X1800 Prime | https://amzn.to/2BFp2xN *
Essentially, we throw ourselves under the bus and simply hit record, without any real planning, so that you are getting our true reactions to spending time with these things.
This episode to be followed up with "proper" review videos, but if long-form discussion is more to your taste, this will be the episode for you.
Will Trip keep this setup, and #ChangeHisRider? Or will he simply flip it? Only time will tell...
P.S. - this is your last opportunity to get in on our October special:
🎃🎃🎃🎃🎃🎃🎃🎃🎃🎃🎃🎃
Passionate DJ Classic Logo Tee –
Midnight Edition!
https://passionatedj.com/midnight
🎃🎃🎃🎃🎃🎃🎃🎃🎃🎃🎃🎃
Available ONLY during the month of October! Get it while it lasts!
The Denon SC5000 Prime Player includes:
7-inch HD display with multi-touch gesture
24-bit/96Khz digital audio outputs
Uncompressed audio formats (flac, alac, wav)
Dual-layer playback with individual audio outputs
8 multifunction triggers for cues, loops, slices and rolls
8-inch rugged metal jog wheel with HD jog display
Customizable RGB around the jog wheel
(3) USB and (1) SD input for music playback
LAN output to Link to up to four players
The Denon X1800 Mixer includes:
(4) phono/line switchable channels; (4) digital inputs for high-resolution audio mixing
Dual USB audio connections
Crisp OLED screen for precise menu based adjustments
Dedicated sweep and BPM FX knobs
Expressive EQ - choose classic or isolation modes
Adjustable filter resonance control
💿 Denon DJ SC5000 Prime | https://amzn.to/2MKog8V *
🎚 Denon DJ X1800 Prime | https://amzn.to/2BFp2xN *
* We are a participant in the Amazon Services LLC Associates Program, an affiliate advertising program designed to provide a means for us to earn fees by linking to Amazon.com and affiliated sites.